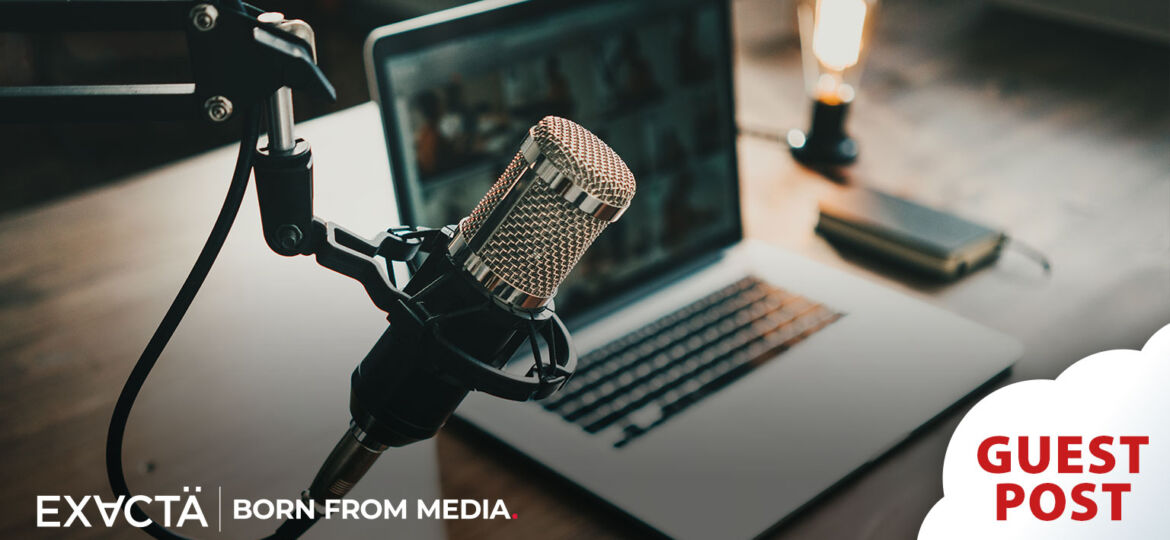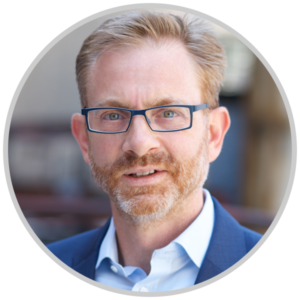 Guest Blog by Jim Lally
This post was originally published on the Market Enginuity blog on Dec. 2, 2021.
As a critical component in most lines of business, marketing must be able to gauge ROI and its ability to improve your bottom line. Beyond experience and strategy, savvy marketers will ensure they have tangible insight into what their target audience responds to. They'll also know what is working for their competitors. And most importantly, they will have a carefully considered set of performance indicators to gauge the progress towards their goals, and analytics to confirm how each aspect of their campaign is performing.
With continued gains in listenership, podcasts are becoming a critical advertising vehicle for a range of brands. In fact, with estimated domestic ad sales garnering over $1 billion in 2021, the industry is forecasted to exceed $2 billion by 2023.
With marketers leveraging commercial podcasts as a traditional ad vehicle, many are also exploring the platform as an option for their own branded content.  But, regardless of the execution, the medium succeeds advertisers, due in part to how the message is delivered. Brands engage in a personal conversation with the consumer, talking directly into their ear.
Two questions marketers often ask are, "What sort of ROI should I expect from my podcast sponsorship," and "How can I justify our podcast investments to my higher-ups?" While common and legitimate questions, they aren't quickly answered with a stock reply. However, gauging the ROI of podcast sponsorship campaigns and presenting a compelling business case to your executive team is possible.
All ROI is Not Created Equal
Return on investment is a measure that shows the ratio of net income to investment. In the simplest example, the formula is straightforward. You simply divide the price the customer pays by the cost of investment and multiply by 100 to express it as a percentage. The higher the ROI, the better the profit.
It can be pretty easy to measure your investment in marketing campaigns, but quantifying the returns can be more challenging. That's because some of the benefits from the efforts are less tangible. Not all positive ROI is directly measured in dollars gained for a good or service.
The return on marketing investment for a podcast is unique to every business, but it can be measured. There are four main ways you can measure the ROI of your podcast, each with its own metrics or KPIs:
Financial ROI
Brand performance
Online performance
Podcast performance
Now, let's dig into the finer details of quantifying the success of each of these categories.
Measuring Financial ROI
Assessing the financial returns from your podcast investment requires looking at two types of revenue streams: advertising and sales. When you have your own branded podcast, you can have advertisers if you choose, but why would you? You are in a unique position to inspire trust and influence a whole new audience interested in your topics. Branded podcasts generally have a top, mid, and closing mention that does the job of generating leads and driving sales, even without ads.
That brings us to sales revenue. You can calculate the financial ROI of your podcast using this formula:
(Sales Revenue – Expenses) / Production Time = ROI
Sales revenue is the monthly sales totals from your podcast leads. Expenses include agency fees, professional host fees, thank you gifts, equipment, or other costs associated with producing the podcast. The time spent planning, researching, scheduling, recording, performing post-production tasks, and distributing the podcast adds up to your total production time.
Measuring Brand Performance
There are several ways to measure brand performance, including:
Authority
Brand awareness
Brand sentiment
Engagement
Helpfulness
Share of voice
Unprompted brand recall
Voice of the customer
Brand performance is an essential measure of how you impact audiences in a meaningful way. Through branded podcasts, listeners trust the brand as an authority on the topics presented. 89% of podcast listeners say their awareness of brands is increased through podcasts. Brand tracking software can help with measuring these and other KPIs.
Measuring Online Performance
In a digital world, we rely heavily on metrics that track online performance. You can also leverage these same measures to determine your podcast's online performance. Key web metrics may include:
Vanity URLs
Attribution tracking
Vanity URLs can improve your SEO by using a short, memorable URL that redirects users directly to a specific page on your site. While relatively low tech and unsophisticated, these are still an effective way to track the source of conversion easily across your campaign. They can also be used across podcast mentions, SMS messages, and promotional materials and tracked accordingly among your metrics.
Attribution Tracking
Over the past several years, numerous tech firms have developed products engineered specifically to track the efficacy of podcast campaigns. These more sophisticated tools provide clients access to back-end analytics to gauge the success of their campaigns, often providing "dashboard" views with insights like:
Reach
Episode engagement
Unique downloads/listens
Actions taken & conversions
Tracking conversions is an important measure of your advertising efficacy. Attribution tracking companies make it easy to directly track how your podcast inspires a website or in-store conversion. Why not track this metric yourself? You may be able to if you have deep experience in this area, but attribution tracking companies have the tools, techniques, and strategies to measure attribution against all marketing channels.
Gauging the True ROI of Podcast Sponsorship Requires Taking a Holistic View
With the above in mind, measuring the true ROI of podcast sponsorship still means looking beyond the obvious. It is not as simple as only measuring the direct financial benefits. You have to look at the many other aspects that may not be as immediately noticeable. When assessing the ROI of a podcast sponsorship, consider these three questions:
What is my goal for the brand?
Who am I trying to reach, and what information will resonate with them?
What tools do I need to measure the ROI of my podcast sponsorship?
By digging deeper into your goals, motivations, and who can help you achieve them, you'll start to create an outline of all the ways your brand can grow and benefit. That helps you set up the tools, techniques, and strategies that allow you to measure your progress. Leverage the knowledge and experience of professionals where you can so that you can concentrate on your business. For businesses new to podcasting, that could mean working with a respected marketing partner with expertise in podcast sponsorship.
---
About Jim Lally, Chief Podcast and Network Sales Officer: An early leader of the podcast industry, Jim leads the Market Enginuity Podcast Group business development team. Passionate about the power podcasting provides marketers, he and his team help brands navigate the platform holistically as well leverage the amazing portfolio of PRX/Radiotopia over 100 shows including; The Moth, TED Talks Daily, Song Exploder, Reveal, The World, Snap Judgment and Latino USA.  Prior to Enginuity, Jim held senior sales roles in places like The New York Times, Advance Digital and most recently, leading the national sales strategy at WNYC Studios.