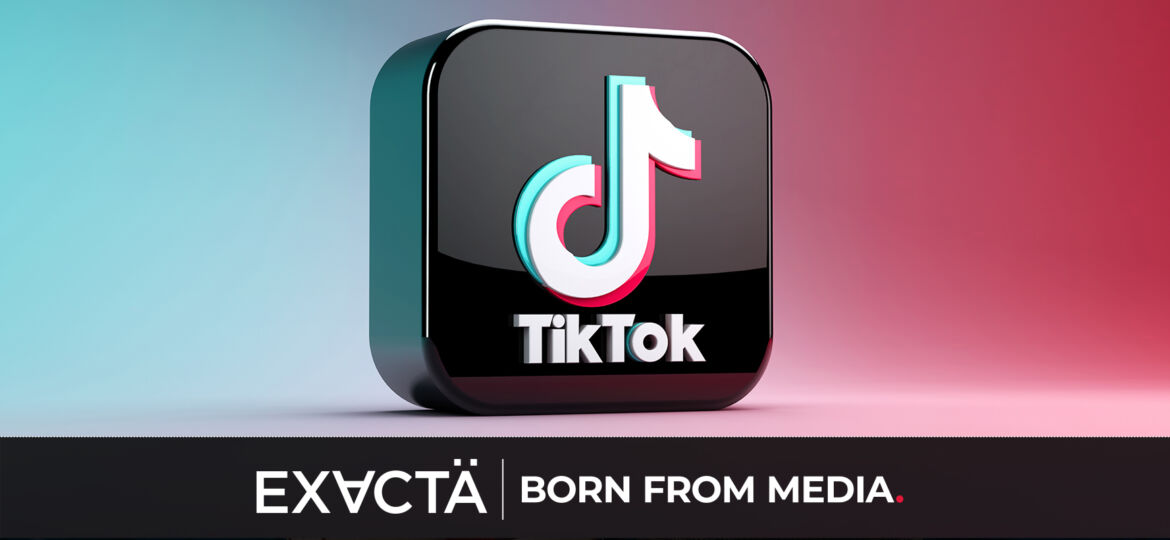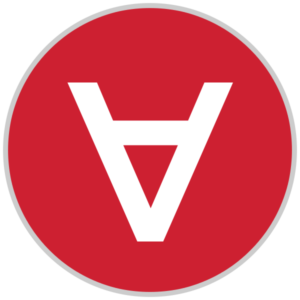 Insights from the EXACTA team
TikTok started allowing advertisements in 2019, and we often get asked the question, "Is my brand ready for TikTok?" It's no surprise to us that brands want to be there as TikTok has become wildly popular.
Why pick TikTok?
Globally, TikTok was the most downloaded app by a huge margin in 2021 with 94 million downloads, the third most popular social media app in the U.S., and users spent over 14 hours (858 minutes) per month engaged on the platform.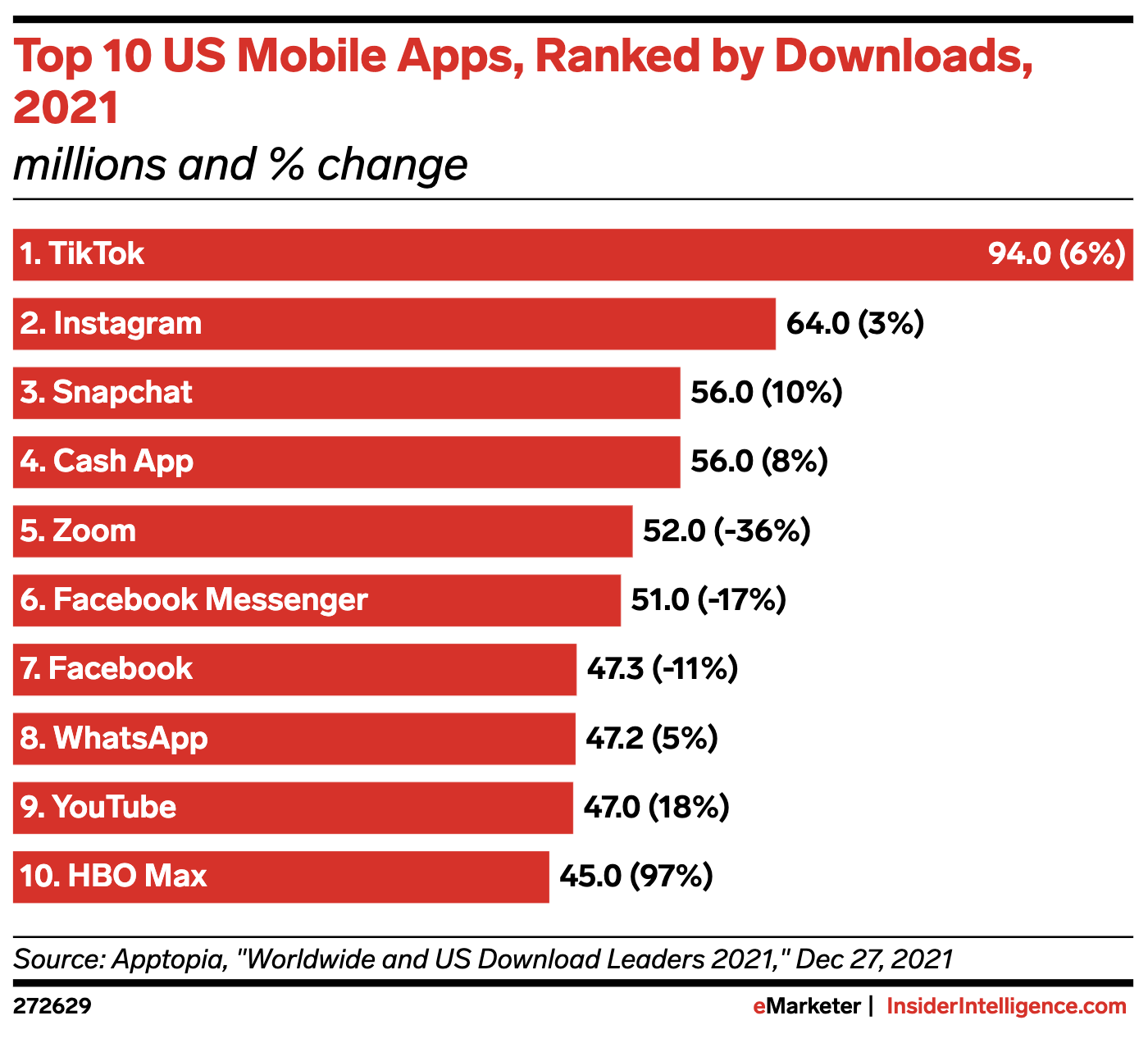 Not only that, but in 2022 the app trails YouTube by just eight minutes in per-day consumption, with TikTok hitting 38 minutes per day and YouTube leading at 46 minutes per day. Plus, 90 percent of users open the app every day.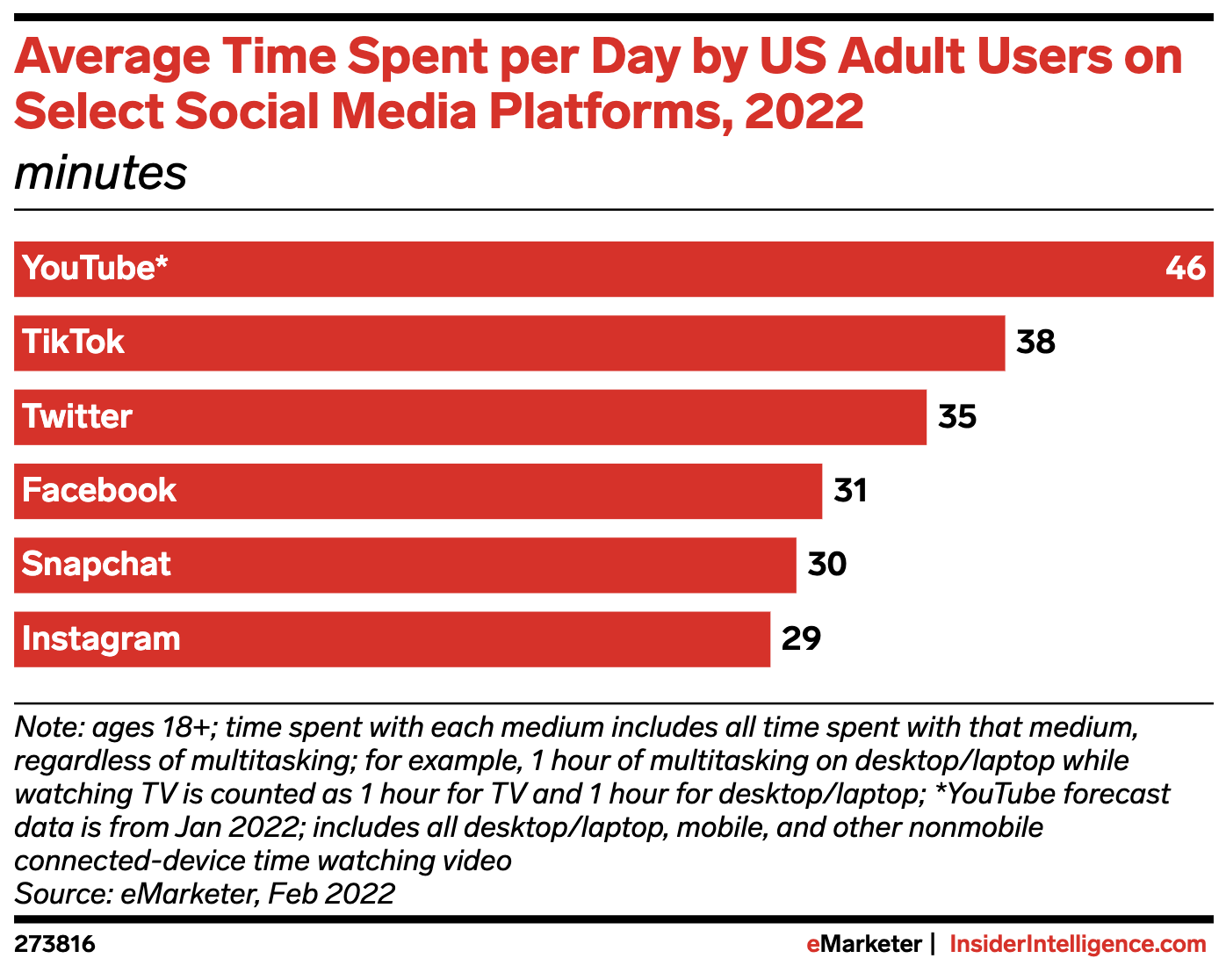 Their revenue is another point of interest, as TikTok's is over $11 billion, passing both Twitter and Snapchat combined, and in the U.S. alone has nearly 80 million monthly active users.
They also increased the available length of content which allows videos to be up to 10 minutes long. This is a huge jump from their previous three-minute limit and enticing to brands that want a longer format. However, brands should keep in mind that TikTok is a short-form video platform and embracing that could help them attract and keep viewers.
It's obvious that TikTok has become a social media powerhouse, so brands are understandably curious about including it in their marketing mix.
Is TikTok the right place for your brand?
As with any other media channel, you'll first want to confirm that TikTok is the right place for your brand. This includes making sure that your target market is on the app.
TikTok has tended to skew young in the past, but it has started to attract an older audience. New data for 2022 shows that 47 percent of users are between 10-29 years old, and that 42 percent are between 30 and 49 years old. Because of this development, you'll likely need to dive deeper into your target's demos and personas rather than using age as the only determination.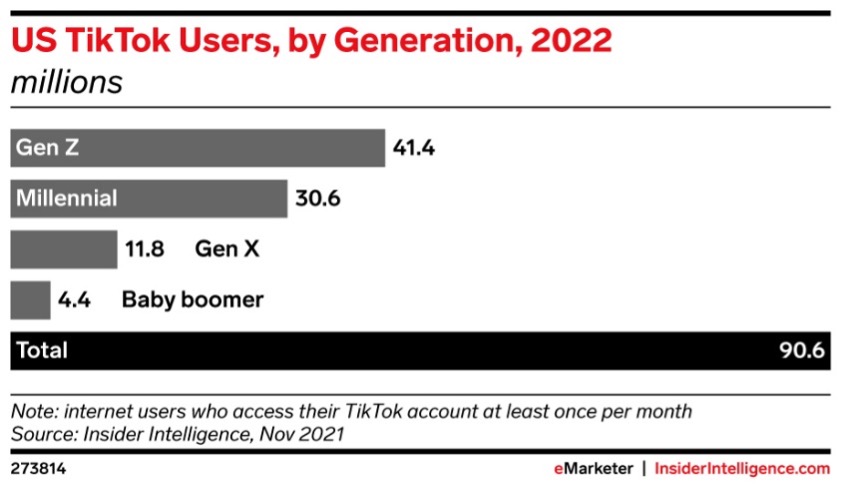 Targeting, exciting features and advertising opportunities
You'll want to also make sure that you can reach your demo with the targeting tools provided by the platform. Right now, TikTok offers geo-targeting capabilities through DMA along with custom audiences, interest and behavior targeting.
TikTok does offer a variety of advertising formats, including Lead Ads for direct response which is available to all advertisers. Some Lead Ads benefits that TikTok has shared include that they are convenient for end use as the info is pre-populated and offers customizable fields for advertisers.
Another benefit of Lead Ads is that they are generally higher converting from click to form fill. Overall, Lead Ads reduce hassle for the target audience, increases conversion rates, and allow advertisers to ask relevant questions to receive the highest quality leads.
Lead Ads can be used for a variety of industries and desired end results, including for registration, consultation request and purchase in verticals such as medical, education, finance, food and beverage, tourism and more.
The newest TikTok ad format for in-feed ads is Interactive Add-Ons, which allows brands to incorporate interactive features such as popups, stickers, polls and other interactive elements.
There are two levels of Interactive Add-Ons offered by TikTok, Standard and Premium. TikTok notes that Standard add-ons drive clicks and conversions, while Premium add-ons help build brand awareness and community.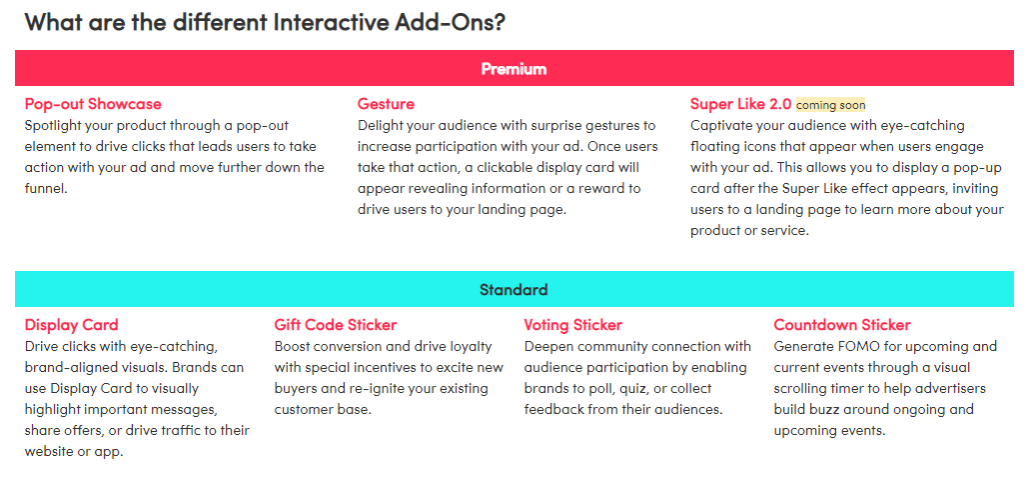 Image Credit: TikTok for Business
Brands that want to make the most of TikTok should note that viewers are 150 percent more likely to buy a product if they have shared, liked or commented on a video, and interactive add-ons make that type of engagement more likely.
Creative best practices
TikTok is unlike any other platform, so you'll need to develop creative that is specific to their format. In order to help businesses make the most of their advertising dollars, TikTok has created a list of creative tips and even offers trend discovery to help brands stay on top of current trends on the platform.
They recommend taking full advantage of sound as it's a huge part of their platform, and they provide a list of licensed tracks for advertisers to use. Additionally, their research indicated getting a brand's key message out in the first three seconds was ideal. Over 63 percent of videos that did this received high click-through rates (CTRs).
The platform also recommends shooting commercials natively for TikTok so that brands use the entire vertical screen. These are just a few of the recommendations that TikTok showcases on their tips page. If you're new to the platform it might be a good idea to follow their advice to start, and then you can experiment with new formats and content once you get a feel for your audience and what engages them.
Time to TikTok?
Advertising on TikTok offers a lot of benefits, especially with Leads Ads and Interactive Add-Ons for all advertisers, and the platform itself has become a social media sensation. If you think your brand is ready, you can investigate marketing on the platform by confirming that your target audience is there and that DMA geo-targeting is a good fit for your demographics.
You'll also need to ensure that it has features to help you meet your goals and objectives, that you can develop a strategy that makes sense for your brand and goals, and that you're able to carve out some budget for a strong media plan, media buy and the development of TikTok-specific creative. If you can do all of those things, then your brand is ready to test advertising on TikTok.
---
Does your business need an agency partner? Learn how EXACTA MEDIA can help. We specialize in end-to-end media management from strategy through buy and optimization. Connect with our team of experts to learn more.