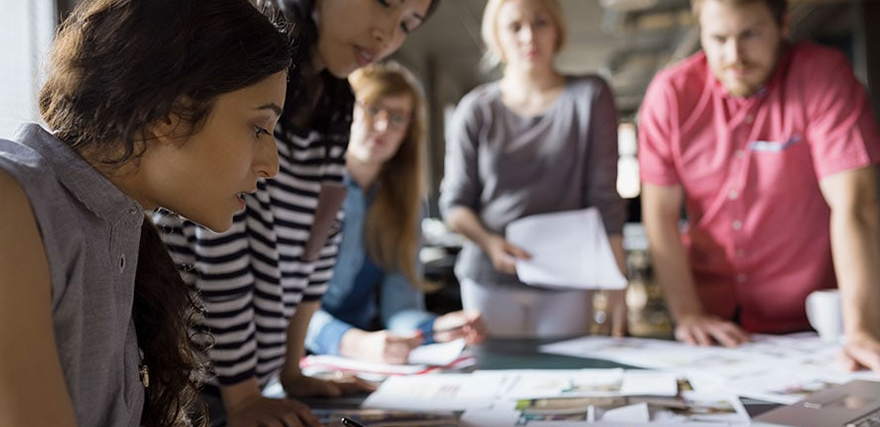 We are living in an era of content overload. American adults spend nearly half of their day—over 11 hours—interacting with media content in some form or fashion, whether that's scrolling on mobile devices, streaming music, scanning the contents of the mailbox or watching TV.
For marketers, this presents both an opportunity and a challenge. You have an audience that is definitely viewing content, but they may not be a captive and engaged audience. They're multitasking and often view this media content as clutter. Attention spans are shrinking, consumers' desire for real and relevant messages is growing, and they are demanding and even paying for tools that make their life easier. How can you break through the noise to not only capture a consumer's eyes but connect on things they're interested in to truly bring value?
In today's world of marketing, knowledge creates opportunity. It's time to get smarter about your audience. Traditional segmentation targeting is no longer enough. At the same time, living in a vacuum of your own customer data can also prove to be too costly and misguide you based on a narrow view of what consumers really want. You need to know more about your consumers and use it to intelligently target for precision as well as scale.
To break through the noise in 2019, there are a few best practices marketers should keep in mind.
Put consumers first
You need to know more about your consumers and use it to intelligently target for precision as well as scale.
Before you jump onto the next fad, remember to put consumers first, not digital or mobile or anything else for that matter. Avoid the shiny object syndrome. It's smart to experiment, but don't forget the need to drive value for consumers.
For instance, we continue to hear a lot about artificial intelligence, augmented reality and voice commerce. These are all interesting innovations and should be explored, as you don't want to be left behind. It's critical and prudent to test them on a small scale before adopting immediately for all messaging. The litmus test should be whether your consumer benefits or not. If yes, then continue to explore and adapt, but if this new fad or innovation is not resonating with consumers, move on or revisit later. You can fail fast by immediately recognizing the consumer is unhappy, but wait too long and you'll fail slowly, which is much harder to come back from.
Strike the right media allocation mix
EMarketer reports that industry investment in U.S. digital advertising alone will reach $107.30 billion in 2018, an 18.7 percent increase from 2017. This demonstrates the growth and scale of digital media, and within that alone, there are several channels, from display to search to social.
While there are a growing number of channels to reach consumers, marketers should ensure they don't oversteer. One channel isn't always better than the other. It's important to use the media channels that resonate with your message and your audience. Don't overlook the trusted print and broadcast media, especially as you look to scale. Perhaps direct mail and digital display will work together best, or maybe TV and email is the right combination.
According to a survey of value-seeking consumers, nearly three-quarters said seeing an offer in both print and online captures their attention, underscoring the importance of having an integrated approach to media. You have a media budget to spend, so spend it strategically and where it will drive engagement and results.
Choose the right metrics
There are far too many ways to measure marketing results and attribution today, so focus on the few metrics that matter. Marketers haven't always been held accountable for their failure, but times have changed significantly. Marketers are now seen as a revenue driver rather than a cost center. It's critical that marketers identify and understand their audience, then reach and engage them with meaningful messages and offers that ultimately drives incremental traffic and a sales lift. It's time for all marketers to prove they know their consumers and continually push for the greatest return on their valuable media dollars.
We know the marketing landscape will continue to expand and consumers will become even more engaged in the media around them, making it harder to break through the noise in 2019. As we're finalizing budgets and preparing for the year to come, it's a good time to reflect and test yourself on the three best practices above: Are you putting consumers first, as your North Star to guide the strategy? Do you have the right media allocation mix? And do your KPIs best reflect the results you expect? If not, you have time to adjust. Using these best practices as a guide will help you walk into 2019 ready to capitalize on untapped opportunities.